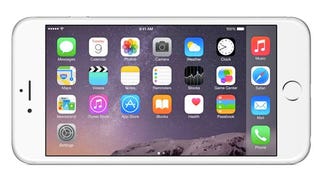 How's that new iOS 8.1 update working out for you? We've scoured the forums and social media channels of the wider Web to identify some of the key issues that people are having, ready to provide you with some solutions. If your iOS 8.1 experience is less than stellar so far, try the fixes we've laid out below.
Battery blues
Even after the roll out of the iOS 8.1 update, there are plenty of forum posts, tweets and reports that suggest users are still suffering from battery life issues, even on the long-lasting iPhone 6 Plus. The consensus seems to be that certain housekeeping actions cause the iPhones to go into overdrive, taxing the CPU and making the handset warm to the touch. If your new Apple phone is heating up, then a processor bug is likely to be to blame.
That old fallback of a hard reset (hold down the Power button and the Home button until the Apple logo appears) should work, as it clears out the device's memory and gives the CPU chance to gather its thoughts in a more orderly fashion. Alternatively, just lock your phone's screen and let the housekeeping tasks run their course for a few minutes without trying to add anything new to the mix. Of course iOS now lets you check what's using up your battery—in Settings head to General > Usage > Battery Usage to see a list.
It's also worth checking through your location and background refresh settings to see if iOS 8.1 has inadvertently switched on anything you thought you had switched off. From Settings choose Privacy > Location Services to run an audit, then select General > Background App Refresh and do a check on that screen as well. Turning off any of the toggle switches on the latter screen means the app in question can't update its content unless you're actually using it.
One other trick you can try is to reset all of your device's settings—from the Settings app choose General > Reset > Reset All Settings. Apps that have developed temporary bugs can cause serious battery drain and this option gives them the opportunity to start again from scratch. There's also the last resort option of doing a full device restore through iTunes on your computer, though make sure you've backed up all of your apps, content and data before you start the process.
And then, of course, just take good care of the battery in general.